Sheila Edwards Lange, Ph.D. President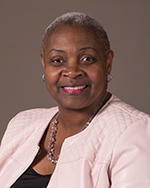 Dr. Edwards Lange has a wide range of experience in higher education administration and has been a leading advocate for diversity and inclusion throughout her career. She started her tenure at Seattle Central in August of 2015 as interim president, and was named to the permanent position in May of 2016. Prior to this, she served as vice president for Minority Affairs and vice provost for Diversity at the University of Washington (UW). In these roles, she was responsible for increasing diversity and working with senior leadership to improve the campus climate and retention of diverse students, faculty and staff. As a result of her work, the entire UW community is now engaged in making the campus more inclusive and welcoming for people of all backgrounds.
Before joining UW, Dr. Edwards Lange worked for the Seattle Colleges District and at North Seattle College in education and planning. Additionally, she has held positions in academic and student services at the University of California, Irvine; Western Washington University; and UW.
Dr. Edwards Lange has served on a number of national, state and local committees and boards to advance equity and inclusion in education. She is a charter member of the National Association of Chief Diversity Officers; and a past President of the Women in Engineering and Program Advocates Network (WEPAN). She serves as a co-chair of the Seattle Mayor's Education Advisory Group, as chair of the Seattle Art Museum's Education and Community Engagement Committee, and member of the Puget Sound College and Career Network.
The recipient of UW's 2005 Diversity Award for Community Building, Dr. Edwards Lange has devoted much of her time and effort to community activism and serving as an advocate for equity and inclusion. In 2011, she was named a Woman of Influence by the Puget Sound Business Journal and received a Crystal Eagle Leadership Award at Tabor 100's annual Captains of Industry Gala. In 2013, Dr. Lange was honored for her extraordinary long–term service to WEPAN with the organization's Founder's Award. She also received the 2013 UW College of Education Distinguished Graduate Award.
Dr. Edwards Lange earned a doctorate in educational leadership and policy studies and a Master of Public Administration from UW, and a bachelor's degree in social ecology from the University of California, Irvine.