TRIO-Student Support Services
Body
To protect the health and safety of our campus community, TRIO - Student Support Services has moved all services online until further notice. 
As of April 5th 2021, TRIO will be available via phone and Zoom, Monday through Thursday from 8am to 4:30pm and Fridays from 12pm to 4:30pm. Friday mornings will be closed to the public for staff administrative work. These updated hours will be effective until June 18, 2021.
TRIO Advisors are available by appointment and for drop-in for Current TRIO Students. Please see links below.
Log-in to Starfish and make an appointment:
Make an Online Appointment HERE
See Drop-In Hours for Current TRIO Students HERE.
If you have further questions, please call our Virtual Front Desk at 206-934-3852.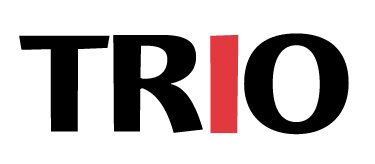 What is it?
The mission of Seattle Central College's federally funded TRIO-Student Success Services (SSS) program is to promote retention, graduation, and college transfer of underserved students through the delivery of individualized services to empower personal, academic, and professional growth. Seattle Central has two TRIO-SSS programs: Classic and STEM (Science, Technology, Engineering, Math).
What do we do?
The Seattle Central TRIO-SSS team focuses on academic persistence and provides individualized services to facilitate personal, academic and professional growth. Some of the services provided include:
Develop an education and transfer plan
Help with applying for financial aid and scholarships
Free tutors in English, Math, and other academic subjects
Help with college admissions and personal statements
Student success strategy coaching and workshops
Career exploration
Community building
Who do we serve?
Students who are the first in their family to earn a Bachelor's degree, low-income or have a documented disability. Eligibility Criteria.
Students who are enrolled in an academic transfer degree program (Associate of Science or Associate of Arts) and;
Students who show a need for academic assistance and are highly motivated to graduate and pursue a bachelor's degree
Seattle Central's TRIO-SSS programs is 100% funded by the U.S. Department of Education Federal TRIO Programs. The TRIO Classic program is funded in the amount of $555,479 per year for a period of five years. The TRIO STEM program is funded in the amount of $261,888 per year for a period of five years.