TRIO-Student Support Services
Body
TRIO SSS will be closed on 12/6/2023 all day for staff training.
Office Hours
TRIO will be open for In-person and Remote services Monday through Thursday from 8:00 am-4:30 pm and Friday from 8:00 am – 12:00 pm.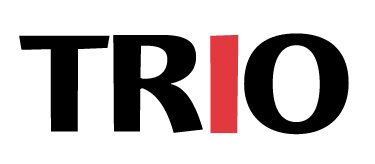 TRIO's Mission
Seattle Central College's federally-funded TRIO-Student Success Services (SSS) promotes retention, graduation, and college transfer of first-generation, income-limited, and/or students with disabilities. TRIO-SSS provides individualized services fostering personal, academic, and professional growth. Seattle Central has two TRIO-SSS programs: Classic and STEM (Science, Technology, Engineering, Math).
Guiding Principles
To value, respect, and appreciate each student and staff,
To place students' needs first and be student-centered,
To promote education by providing holistic supports and intrusive advising so that students have additional tools to navigate systems and to contribute to their communities and to society as a whole,
To have fun in our everyday work, and
To prioritize anti-racism in our practices and resources.
TRIO is committed to the transformation of society into one that promotes social justice and freedom from all forms of oppression, including but not limited to, racism, sexism, classism, heterosexism, ageism, and ableism.
Services for TRIO Students
Personalized Academic Advising
Ed(ucation) Plans and transfer preparation
Help with course registration, including priority registration for TRIO students whom meet their advisor
to discuss course selection for the upcoming quarter
Progress surveys from your instructors highlighting successes and offering early and mid-quarter support
Guidance with college admissions and personal statements
Tutoring Resources
Free in-person tutors for academic subjects including English and math.
Access to e-Tutoring through the BE Learning Center.
Financial Aid and Financial Literacy Support
Assistance applying for financial resources including FAFSA, financial aid, Seattle Colleges Foundation Annual Scholarships, and other scholarships
Workshops about budgeting, loan repayment, building credit, investing, and understanding more of our social class identities
Transfer and Career Guidance
Connections to TRIO alumni and university admission counselors
Support with career exploration and planning - finding a good career "fit" for you
Resume building assistance
Mentors
A peer mentor who can provide support during your first year at SCC
Community
Quarterly celebrations
Homework and hangout space
Computer access
Course supplies available to borrow from our lending library, including NFLEX test books and calculators
Who we serve
Students where neither parent/guardian have earned a Bachelor's Degree, low-income, and/or have a documented disability (Eligibility Criteria)
Students planning to complete an Associate degree/certificate program
Students admitted/enrolled at Seattle Central College
Students seeking academic support
Seattle Central's TRIO-SSS programs is 100% funded by the U.S. Department of Education Federal TRIO Programs. The TRIO Classic program is funded in the amount of $536,695 per year for a period of five years. The TRIO STEM program is funded in the amount of $261,888 per year for a period of five years.