Mathematics, Engineering, Science Achievement (MESA)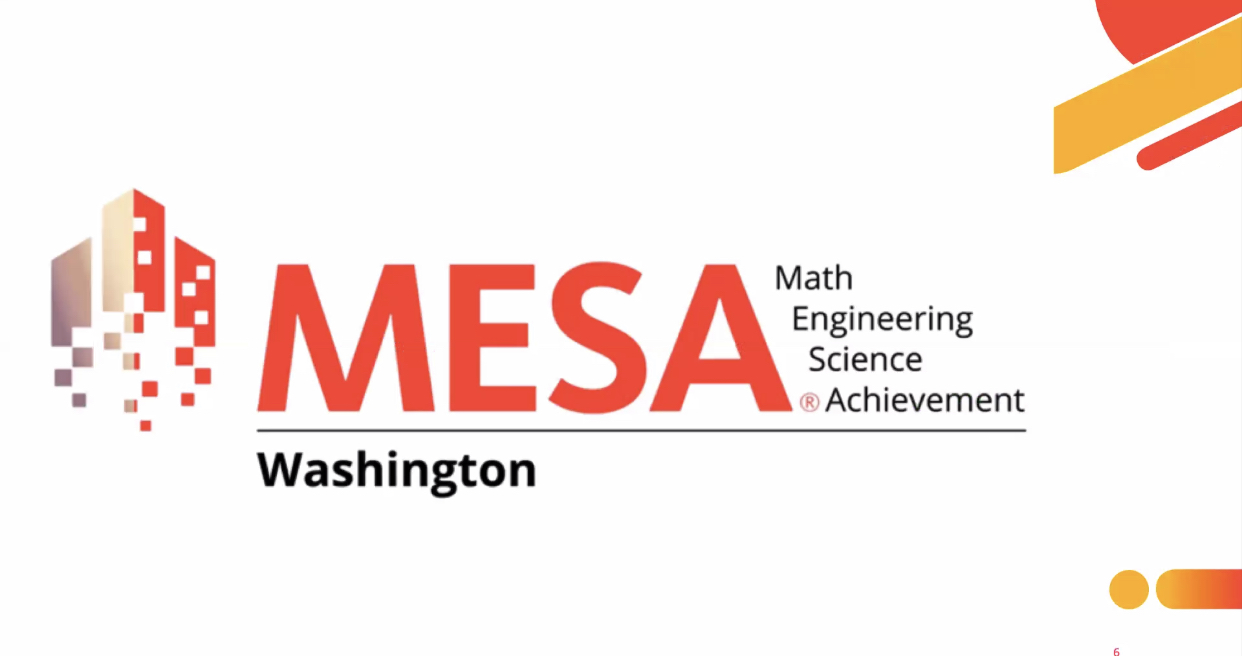 The Math, Engineering, Science Achievement (MESA) program at Seattle Central College supports historically underrepresented students who intend to transfer to a 4-year institution in pursuit of a Science, Technology, Engineering, or Math (STEM) bachelor's degree. Our goal is to further pave pathways for community college students to become the next leaders in STEM!
MESA Resources
Canvas Online Orientation: Orientation provides an overview of the valuable resources available to you as a MESA Scholar at Seattle Central. Explore internship opportunities, discover your top-five skills, and learn study skills & time management strategies to help you excel academically and beyond.
Academic Excellence Workshops (AEWs): Trained undergraduate facilitators, in consultation with faculty, lead weekly skill-building workshops that parallel material covered in class. Students will learn new strategies for solving complex problems and gain the confidence to succeed in academically rigorous STEM courses.
Career exploration: Students are exposed to a variety of STEM career paths through industry mentorship and exclusive MESA internships available to help you put theory into practice! Review of resumes, applications, and LinkedIn profiles also available.
Transfer assistance: MESA assists with the transfer application process, visits to four-year institutions, and review of your personal statement to ensure successful transfer to university. Quarterly visits with the MESA director will keep you on track to save you time and money.
Student Lounge: MESA scholars have access to a dedicated student lounge (located in BE3221) where they can gather to study, meet with tutors, make new friends, and engage in science. At the MESA center, members have access to computers, whiteboards, refrigerator/microwave, and copies of the latest STEM textbooks. 
How to Apply
Review the Eligibility requirements and the MESA Student Contract
Fill out and submit the MESA Community College Application
Once the application is submitted you will receive a message from the MESA director to schedule an Intake Interview
Contact Information
Lorena Hernandez, MESA Director & LSAMP Co-Pl
Seattle Central College
Science & Math Division
1701 Broadway, room SAM 114
Seattle, WA 98122
Phone: 206.934.4039
MESA.Central@seattlecolleges.edu
Students book an appointment with me here!
Connect with us!