Psychology
Pathway Overview
Program Pathways are a series of courses and experiences carefully selected to help you earn your credential and prepare for your career or university transfer. Program Pathway Maps guide you through quarter-by-quarter coursework, indicate when you'll need to complete important steps, and describe popular careers in this pathway. Some course sequences or recommended courses can be customized or adjusted by speaking with an advisor.
Pathways
Two-year transfer degrees let you take your freshman and sophomore classes at Seattle Colleges for a fraction of the cost, and then transfer to a four-year university with the skills and confidence to succeed. Be sure to work with a transfer advisor at Seattle Colleges and the four-year institution you plan to attend. Depending on your program of study, you can earn either an Associate of Arts (AA-DTA), Associate in Business (AB-DTA), or Associate of Science (AS), Track 1 or Track 2.
Units to complete: 90-93
Estimated program length in quarters: Full Time - 6
---
Program lengths are estimates, not guarantees. For the most current program information, please check with the program contact.
Psychology is the scientific study of behavior and mental processes. The spectrum of psychology is broad and encompasses academic fields such as cognitive psychology, behavioral neuroscience, health psychology, counseling/clinical psychology, sport psychology, social psychology, and developmental psychology.
The mission of the Psychology Department is to provide our students with up–to–date knowledge, understanding, and interest in psychology, and facilitate students' critical and creative thinking about human diversity, behavior, thoughts, and emotions. We develop courses to fulfill the educational needs of students who are pursuing a wide variety of degrees and careers, including the A.A./A.S degree, four–year college transfer, and Allied Health professional programs.
Psychology Courses Offered
General Psychology (PSYC 100)
Lifespan Psychology (PSYC 200)
Abnormal Psychology (PSYC 220)
Survey of Physiological Psychology (PSYC 222)
Fundamental of Psychological Research (PSYC 209)
Psychology of Human Relations (PSYC 240)
Social Psychology (PSYC 245)
Psychology of African–Americans (PSYC 250)
Psychology of Gender (PSYC 257)
Psychology of Racism (PSYC 260)
Human Sexuality (PSYC 230)
Personality Theories (PSYC 210)
Cognitive Psychology (PSYC 255)
Career Possibilities: The field of psychology opens many career opportunities for students. For more information visit "Careers in Psychology" at O*NET.
Psychology Organizations
American Psychological Association - The APA's mission is to advance the creation, communication and application of psychological knowledge to benefit society and improve people's lives.
Washington State Psychological Association - WSPA's mission is to support psychologists and psychologists–in–training and to promote the practice of psychology in order to maintain the vitality of the profession in the public interest.
Faculty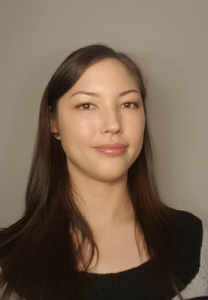 Celeste Lonson

Part-time Psychology Instructor