Technical Theatre for Social Justice
Pathway Overview
Program Pathways are a series of courses and experiences carefully selected to help you earn your credential and prepare for your career or university transfer. Program Pathway Maps guide you through quarter-by-quarter coursework, indicate when you'll need to complete important steps, and describe popular careers in this pathway. Some course sequences or recommended courses can be customized or adjusted by speaking with an advisor.
Pathways
Two-year transfer degrees let you take your freshman and sophomore classes at Seattle Colleges for a fraction of the cost, and then transfer to a four-year university with the skills and confidence to succeed. Be sure to work with a transfer advisor at Seattle Colleges and the four-year institution you plan to attend. Depending on your program of study, you can earn either an Associate of Arts (AA-DTA), Associate in Business (AB-DTA), or Associate of Science (AS), Track 1 or Track 2.
Units to complete: 90-94
Estimated program length in quarters: Full Time - 6
---
Program lengths are estimates, not guarantees. For the most current program information, please check with the program contact.
Intiman Theatre and Seattle Central College have partnered to offer an Associate Arts degree program, emphasis in Technical Theatre for Social Justice (TTSJ), and applications are now live. Over the course of two years, you will work alongside Union professionals on Intiman's mainstage productions, while studying equity and social justice at the college. As an associate degree direct transfer agreement (AA-DTA), you will be eligible to transfer to a four-year college or university if you so choose. 
Intiman Theatre has partnered with the Western Washington Theatrical Training Trust and representatives from the International Alliance of Stage Employees (IATSE) local 15, 488, and 887 unions to provide you with training, apprenticeships and skills necessary to apply to join the IATSE Union and begin working behind the scenes in the entertainment industry.
You will receive training in technical theatre and film elements including costumes and properties fabrication, stage lighting, electrics, projections, audio engineering, and scenic carpentry and painting, while studying topics such as contemporary moral problems, principles of environmental sustainability and applied social and cultural change.
Priority deadline is February 1, 2023. Applications will be accepted through summer 2023, and are accepted on a first come first serve basis. The program begins in September 2023.
Learn more about the program
This partnership between Seattle Central and Intiman Theatre is a direct response to two pressing issues: the need to diversify the crew who staff productions behind the scenes and the need to create an accessible path to the industry, especially for people of color.
Upon completion, students will earn a AA-DTA and can directly apply for IATSE union membership and enter the industry or transfer to a four-year program.
About Intiman Theatre
Intiman Theatre is a professional theater company in Seattle, Washington that was founded in 1972. Intiman won the 2006 Tony Award for Outstanding Regional Theatre, the 2018 Gregory Award for Outstanding Musical and a 2019 Mayor's Award.
Intiman Theatre produces work that is surprising, relevant and encourages conversation, activism and a personal connection between the theatre and its audiences. Intiman supports diverse voices and unique collaborations that allow audiences to experience worlds that are different from their own, and then make a connection back to themselves through dialogue both at the theatre and in the community. In all of its activities, Intiman remains dedicated to making well-crafted work that speaks to our times. For more information, go to: https://www.intiman.org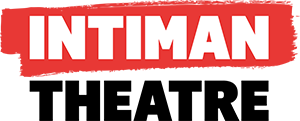 After finishing this two-year program you will:
Gain technical skills and experience to apply for IATSE union membership or transfer to a four-year program
Critically analyze traditional power structures, oppression and privilege within the performing arts
Create strategies and tools for empowerment, transformation and social justice through offstage storytelling
Collaborate and communicate with those who have diverse perspectives
Build solidarity among your classmates and Intiman Theatre artists
There are many reason the AA-DTA Technical Theatre for Social Justice program is a great fit:
Apprentice with an Tony award-winning Intiman Theatre
Learn from and work with local IATSE union members
Five hands-on classes classes focused on skill building
Take most of your classes with your cohort, fostering a community and support network
A pathway to IATSE union membership or transfer into a four-year program
Tuition is a fraction of a traditional four-year college or university
You must apply for admission into Seattle Central College and the Intiman TTSJ program.
Intiman: Apply to the TTSJ program now. Applications are open. Priority deadline is February 1, 2022.
Seattle Central: The deadline to apply to Seattle Central is August 2022, but you can apply to the college at any point before the deadline. Apply to Seattle Central College
Why should I consider this program?
You'll work with a Tony-Award winning theatre and learn from working professionals who have years of experience in the field. The program offers hands-on learning, where you'll work as an apprentice on Intiman productions. Plus, the program is much more affordable than traditional colleges and most Seattle Central students are awarded grants and scholarships to study with us. Finally, the program has direct connections with local IATSE unions. 
Who can apply to this program?
Anyone 18 years or older who has graduated from high school or passed the GED exam before the start of the first term. Students younger than 18, but at least 16 years old may submit an underaged petition to Seattle Central College.
What is an AA-DTA?
The AA-DTA is an Associate of Arts degree Direct Transfer Agreement. Upon graduation you will meet general education requirements for most arts and sciences bachelor's degrees, meaning the credits you earn will easily transfer to most four-year colleges and universities.
What classes will I take?
For course information and course descriptions for the TTSJ program, please visit Intiman's Course Information
What is the deadline to apply?
You should apply to the TTSJ program as soon as possible, though applications will be accepted until September 2022. The final deadline to apply to Seattle Central is in August 2022, though you can apply to the college at any point before the deadline.
Can I apply for financial aid?
TTSJ students are eligible to apply for Federal Aid through the FAFSA or state aid through the WASFA. Additionally, some students may be eligible to apply for Seattle Promise. Other students may apply for many scholarships and grants through Seattle Central. More information on Seattle Central Financial Aid
I already have a college degree. Can I still enroll in this program?
You can enroll in the TTSJ emphasis even if you already have a college degree, however you will not be able to earn the AA-DTA degree as you will have likely met the general education requirements. Your Seattle Central transcripts will show you completed all the requirements for a TTSJ emphasis.
What is IATSE?
IATSE is a labor union representing over 140,000 technicians, artisans and craftspersons in the entertainment industry, including live theatre, motion picture and television production and trade shows in the United States. IATSE stands for the "International Alliance of Theatrical Stage Employees, Movie Picture Technicians, Artists and Allied Crafts of the United States, Its Territories and Canada."
Should I apply to Seattle Central College or Intiman first?
You should apply for admission to Seattle Central College and the TTSJ program as close together as possible.
When should I complete the FAFSA and WAFSA?
You should complete your FAFSA and WAFSA as soon as possible. Seattle Central offers financial aid, scholarships and grants to help many students pay for college. Be sure to keep track of your ID number when you complete the FAFSA.
Who should I contact with questions about the program?
Please email Dr. M. Crystal Yingling, Education Director at crystal@intiman.org