Academy for Rising Educators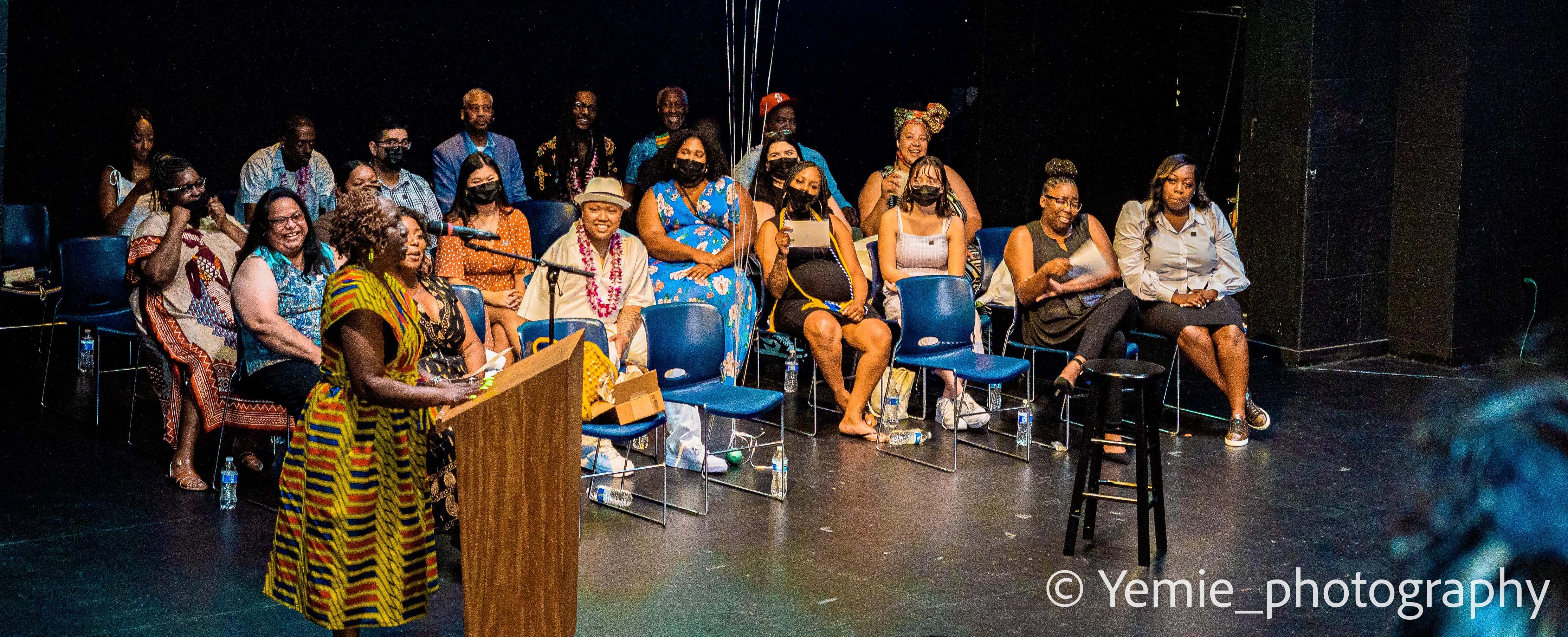 The Academy for Rising Educators (ARE) was created in 2018 to address a major inequity in public education in Washington state: the low percentage of people of color in the ranks of K-12 teachers.
The program offers candidates a six-quarter Associate of Arts degree with a focus on education and social justice. Graduates will have the option to directly transfer into teaching programs at Seattle University, City University, and Central Washington University.
The ARE is tuition-free and offers strong support services for students, leading to a 90 percent retention rate.
It is open to all students. Seattle Central College and Seattle Public Schools actively recruit and encourage students of color to apply. 
Mission statement
The Academy for Rising Educators produces diverse, homegrown practitioners who are culturally responsive, employ antiracist, relationship-based, student-centered pedagogy, and engage in critical community discourse.
How to apply
The application for the 2023-24 academic year is now closed
The application for the 2024-25 academic year will open in January 2024
Contacts
Recognition for the ARE
In presenting the 2020 Eduardo J. Padron Award for Institutional Transformation, Campus Compact, a national coalition of over a thousand colleges and universities, stated:
"Seattle Central College is recognized for its high level of commitment to social and economic inclusion. This is evidenced by the establishment of an office of equity, diversity, and inclusion, the ongoing work toward a diversity action plan, and their commitment to access to education, providing flexible pathways for students from all situations and backgrounds to be prepared for careers and lives as active and engaged citizens. This result of this work has been the establishment of a wide variety of programs in partnership with local schools and community-based organizations, including the Seattle Promise Program and the Academy for Rising Educators. These programs have already demonstrated a measurable impact on Seattle Central College students and the local community."
Meet the program faculty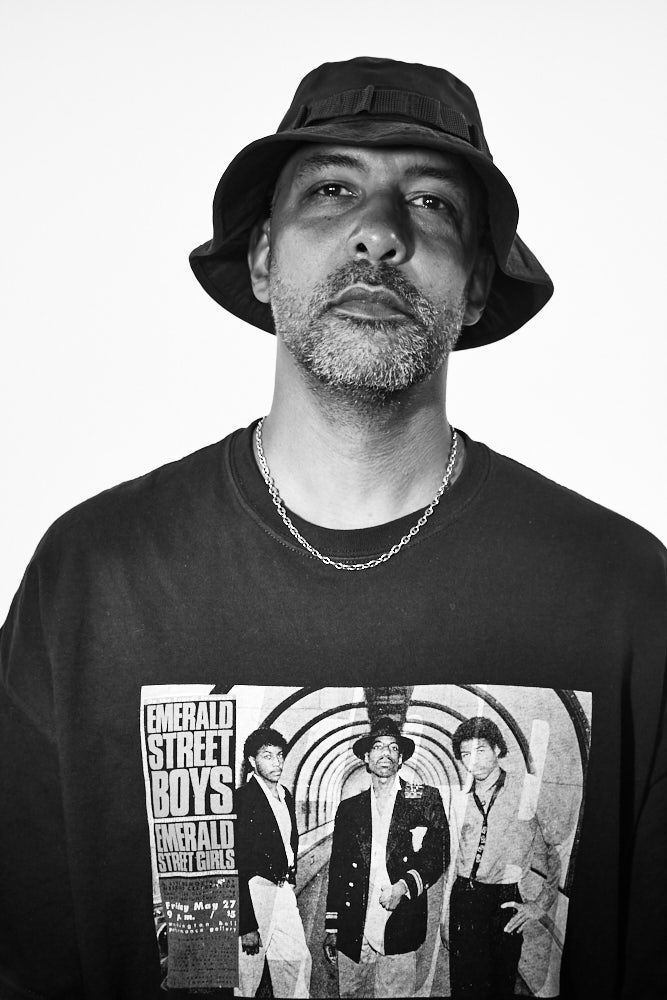 Daudi Abe is a professor, writer, and historian who has delivered curriculum covering topics such as culture, race, gender, education, hip-hop, and sports spanning four decades.  
He has taught all levels from kindergarten to graduate school, serving the last fifteen-plus years as a Humanities instructor and developing courses at Seattle Central College, including HUM 105 Intercultural Communication: Special Focus – Race & Policing, HUM 125: Hip-Hop Theory & Culture, and HUM 130: Sports & Culture.   
Dr. Abe has been featured locally in The Stranger, The Seattle Times, and appeared on national media such as MSNBC and NPR. He is Faculty Coordinator for the Academy for Rising Educators at SCC as well as History of Race & Policing curriculum consultant at the Washington State Criminal Justice Training Commission. His latest book, Emerald Street: A History of Hip-Hop in Seattle, was published in 2020 by University of Washington Press.   
Dr. Abe holds an MA in human development and earned a PhD in education from the University of Washington.  
Facebook: Daudi Abe  
Twitter: @doctordabe  
Faculty Webpage: https://sites.google.com/a/seattlecentral.edu/dr-d-abe/home  
Dr. Debra Ren-Etta Sullivan is Past President of the Seattle Black Child Development Institute where the primary focus of her work has been implementing appropriate learning environments for Black children and working with families and communities to increase their advocacy for their children.
Her third book, Cultivating the Genius of Black Children, guides teachers in creating classrooms that support the learning needs of Black children and many other children with similar learning needs. Her first book, Learning to Lead: Effective Leadership Skills for Teachers of Young Children, is a self-directed guide to leadership development for early childhood teachers, aides, assistants, and care providers and is based on the premise that all of us are leaders. The second book (co-authored with Holly Elissa Bruno, Janet Gonzalez-Mena, and Luis Hernandez) is titled Learning from the Bumps in the Road:  Insights from Early Childhood Leaders.
She has also written several articles for Exchange Magazine, including "Learning to Walk – A Look at Individual Growth and Change" and "Managing the Measure-Up Monster – Leadership in the Balance".
Dr. Sullivan is Founder and Executive Director of Ashé Preparatory Academy, a P-12 inclusion school model based on cultivating genius for community action and co-founder of the Praxis Institute for Early Childhood Education – a diverse organization providing education and professional development.  She has worked in higher education for forty years as a teacher, researcher, curriculum developer, and administrator and is a Past Governing Board Member of the National Association for the Education of Young Children (NAEYC).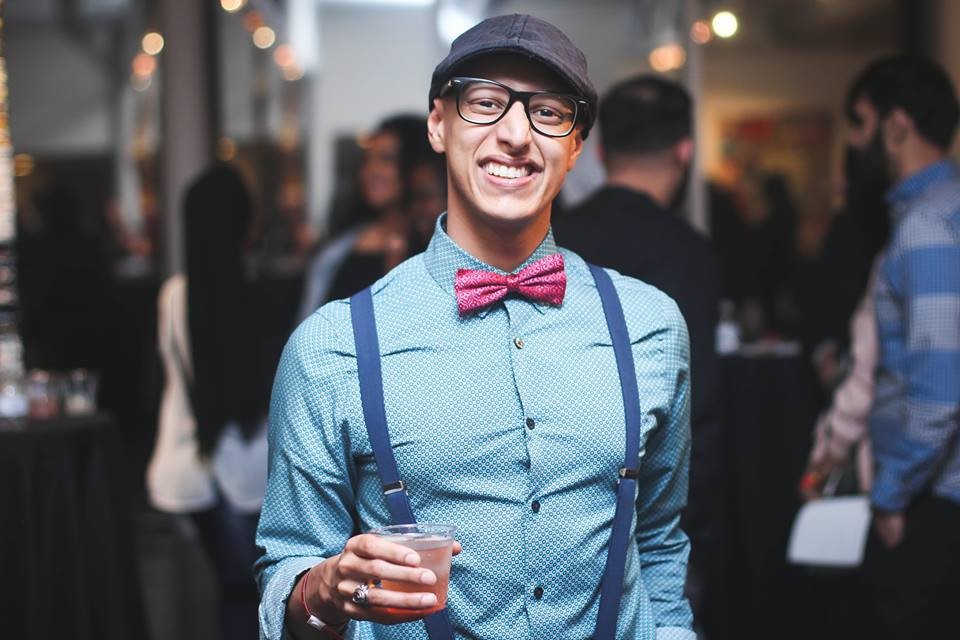 Shaan Shahabuddin is a tenured-instructor of Psychology at Seattle Central College. He was born and raised in the racially diverse city of Houston, Texas and  is a first-generation Pakistani-American (his father immigrated to the United States in the 1970's). Shaan received his B.S in Psychology from Texas A&M University and his M.A. in Psychology from Stephen F. Austin State University.
Shaan has published empirical research articles on topics of leadership, Islam, memory, and motivation in journals that include The Journal of General Psychology, North American Journal of Psychology, The Qualitative Report, and Journal of Muslim Minority Affairs. He has taught General Psychology (PSYC 100), Lifespan Psychology (PSYC 200), Research Methods (PSYC 209), and Psychology of Racism (PSYC 260) at Seattle Central College.
One of Shaan's greatest passions is to show students that learning can be a fun process! He uses interactive lectures, discussions and alternative assignments to allow students to apply the concepts of psychology into their own lives and to challenge ideas from various perspectives.
At his previous academic position in Texas, Shaan taught at a college with predominantly white, privileged students. He was thrilled to receive an opportunity to work in an institution where his students "look" like him (Muslim, non-white, low-income, at-risk, etc.). He understands the potential for the higher education system to leave students of color in a demotivated and hopeless state, and he joined ARE so that he could prevent this future outcome. He creates an environment where students feel comfortable being their true, authentic, self and get lost in the process of learning that they forget they are in a classroom.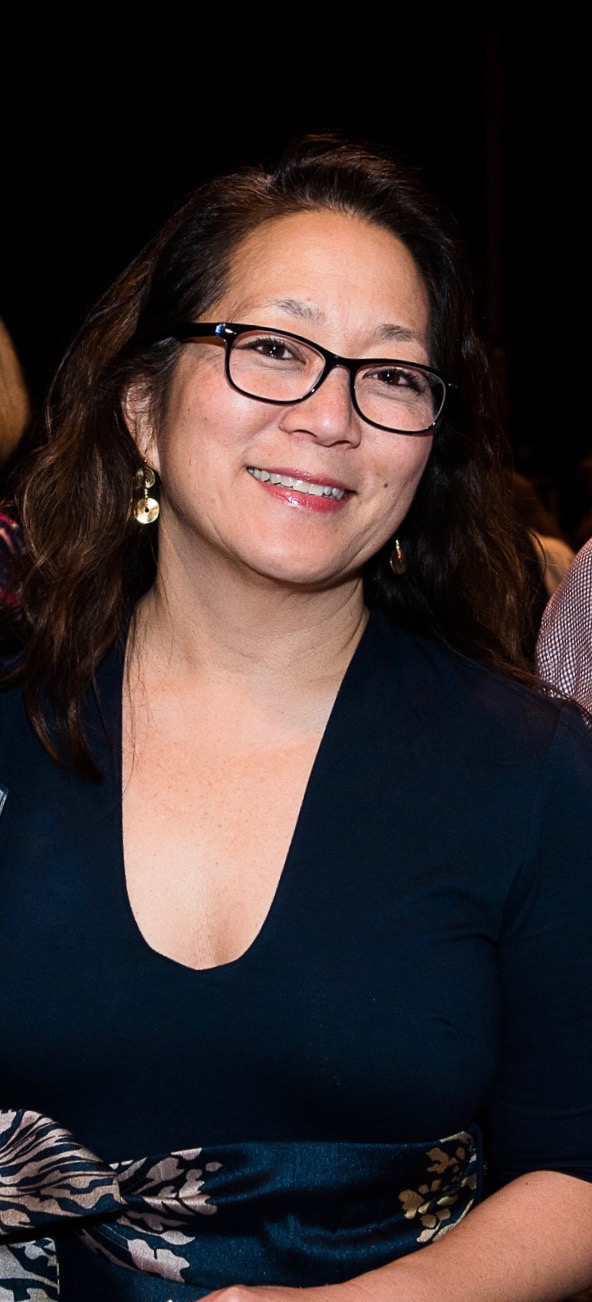 Dr. Kayleen U. Oka has her Ph.D. in Sociology and Equity Studies in Education from the University of Toronto and has been a full time tenured faculty member of Sociology at Seattle Central since 2007. She has taught in middle schools and high school in Japan and at colleges and universities in Canada.
As a first generation college student whose parents were interned during the war and never participated in higher education, Dr. Oka feels strongly about the transformative potential of education and the importance of BIPoC teachers as role models for future generations. She helped to implement the Equity and Social Justice emphasis for SCC's AA degree. She also volunteers at Monroe Correctional Complex and is Co-chair of the Board of Directors of University Beyond Bars, a prison education program that partners with the college.
Dr. Oka is honored and excited to teach in the ARE program. As Horton and Freire state, "We make the road by walking" and educators who can inspire AND pursue social justice will be at the forefront of changing systems of education in more just and equitable ways.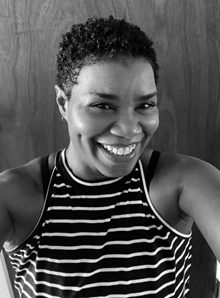 Desiree Simons is currently a full-time faculty member of the English Department at Seattle Central College in the Arts, Humanities and Social Sciences division. Along with a group of dedicated collaborators across SCC, Desiree is the designer of Central's equity-centered Directed Self-Placement (DSP) tool which, to date, has given agency to over 2,000 students to choose their first English course at Central regardless of test scores.
 Though ongoing collaborative work with Seattle Pathways, Seattle Promise and the Academy for Rising Educators (ARE) all influence Desiree's culturally responsive approach to teaching, it is the latter, ARE, that fills Desiree with the most pride. She has been with the program since its inception and is the Instructor-of-record for both English Composition I and English Composition II. Collaborating with the cohorts for ARE each Fall and Spring quarter continues to leave indelible imprints on her Teaching and Learning practice and fuels her thinking around learning in community-driven environments that use content which reflects the history and experiences of Black and Brown folks, and values our ways of knowing the world.   
Desiree's educational credentials include a Master of Science degree in Education with summa cum laude honors from Long Island University in Brooklyn, NY. At LIU, she was a Fellow in the School of Education's Center for Urban Educators. Desiree was also the recipient of the School of Education's Symbolic Graduate Student Award and the Teaching and Learning Award for Excellence. Her undergraduate degree (Bachelor of Science in Broadcast Journalism) was earned at Syracuse University's Newhouse School of Public Communications and completed abroad, at the Syracuse University Strasbourg Center in Strasbourg, France.
Born and raised in Newark, NJ, Desiree credits her mother, Eunice (a single parent with five children), a former officer and matron in the city's prison, for teaching her to be simultaneously gritty and graceful.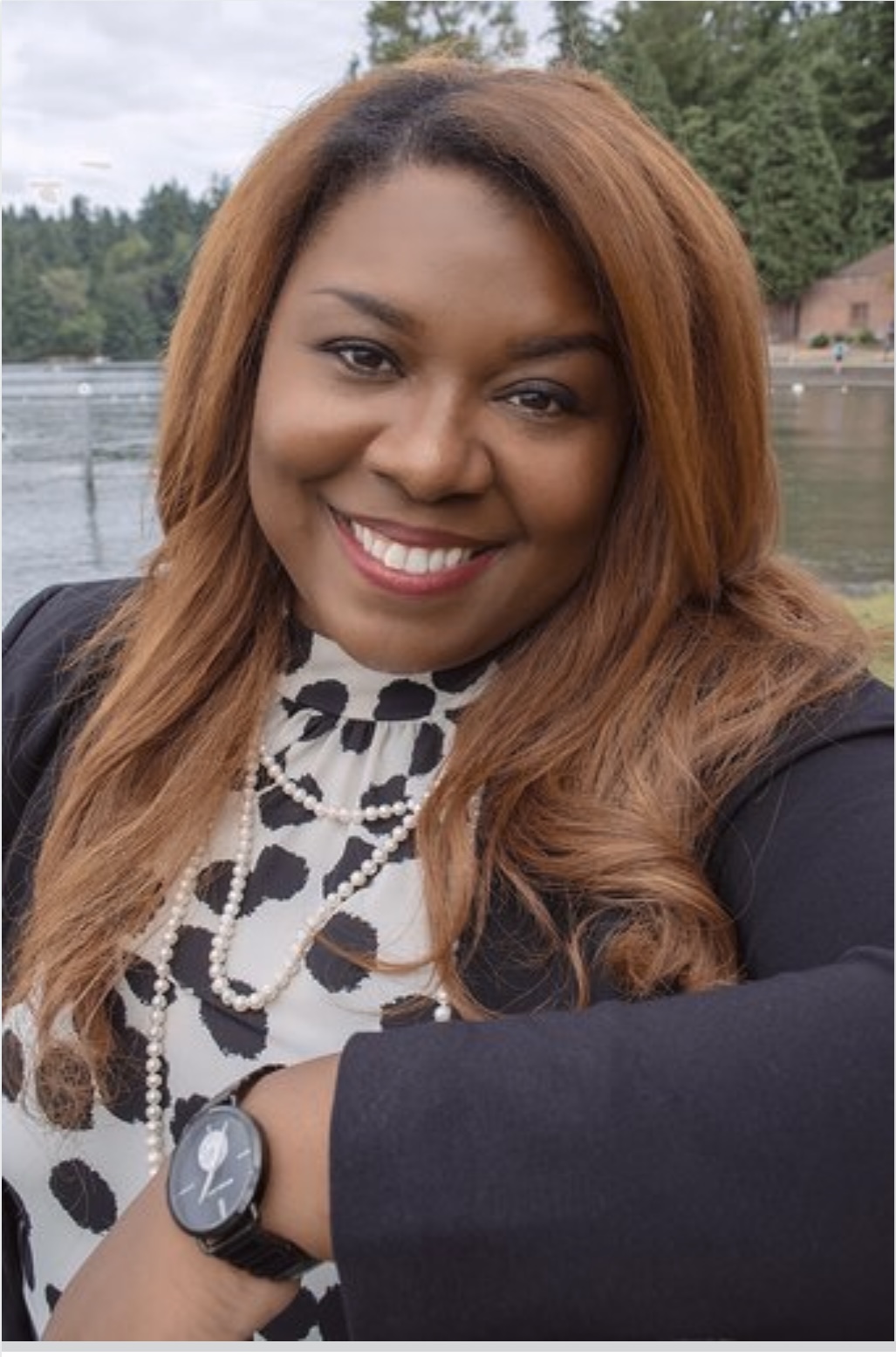 Dr. Chelsia Berry, Dean for STEM & Business at Seattle Central College, began her pursuit of higher education at Dillard University in New Orleans, Louisiana, as a Biology major and later earned both her master's and doctorate degrees from Howard University in Washington, DC.  Her research examines the impact of early STEM exposure on African American students' post- secondary STEM aspirations.
Prior to moving to the Pacific Northwest, she served as STEM Coordinator at Howard University. She also spent time in the Washington, D.C. metropolitan area as the Instructional Coordinator in Prince George's County Public Schools. In addition, she has over 15 years of experience working in STEM at all levels of public education.  She has been a teacher, department chairperson, curriculum writer, school principal, grant reviewer, consultant, and mentor.
Dr. Berry has made State and national presentations to several professional groups including the Research Association of Minority Professors, Academy of Educational Studies, and National Science Teachers Association on educational leadership and STEM education.  Most recently she presented on the merit, honor, and excellence of Women in Educational Leadership conference in Washington, D.C.  She has collaborated with agencies such as the U.S. Department of Energy, NASA, Environmental Protection Agency, Howard University, University of Maryland, and the National Commission of Teaching America's Future to develop STEM policies and design learning experiences that engage students in interactive science inquiry and engineering design.
She has been recognized by the National Society of Black Engineers as a leading contributor to the Summer Engineering Experience for Kids curriculum.  She currently serves as vice president of the Research Association of Minority Professors, vice chair of the Washington MESA Advisory Board, on the UNCF Seattle Leadership Council, and University of Washington College of Engineering's Strategic Planning Committee. Dr. Berry also volunteers with the Northwest African American Museum, the Phenomenal She organization, Howard University Alumni Club of Greater Seattle, The Greater Seattle (WA) Chapter of the Links, Inc., Perinatal Support - Washington, and United Way.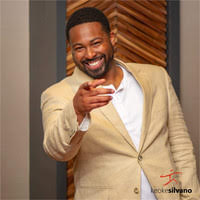 K.O. manages the development and implementation of the Academy for Rising Educators (ARE) program – Seattle Public Schools (SPS) and Seattle Central College "homegrown" teacher talent initiative focused on assisting SPS high school students, Instructional Assistants and community members in entering the field of education as certificated teachers (formerly known as SPS's "Class to Cert" program).
K.O. is an all but dissertation Doctoral of Educational Leadership candidate (Fostering Supportive Communities for Students of Color: The impact of targeted Student Support Services for URM at Predominately White Institutions) from the University of Washington, Tacoma. K.O. is a first-generation college graduate and master's recipient who graduated from Birmingham Southern College with a B.S. in Economics and Math and earned an M.S. in Educational Policy from University of Washington, Seattle. K.O.'s identity and experiences influence his commitment to behavioral economics and critical race research. During the past couple years, K.O. has worked in the Seattle community in non-profits, Seattle Public Schools, King County Housing Authority, and an Academic Counselor at University of Washington, Seattle-Office of Minority Affairs and Diversity (OMA&D).