A Map of the Future Campus
The Concept Plan anticipates two planned new construction projects. One would be a new student housing project of 500 beds on the site of the existing college parking garage (labeled "2" on the map). The garage would be replaced with three levels of secured parking and five levels above for student housing. The second would be a new academic and student services building on the college's North Plaza with a connection to the west entryway to the Capitol Hill Link Light Rail Station.
Two additional projects are likely to occur during this twenty-year planning timeframe. The existing Student Union Building (marked "4" on the map) will be remodeled and expanded using student activity fees to pay for the improvements. A renovation of the Broadway Performance Hall is anticipated somewhere ten to sixteen years from now. This may include an expansion of library services in to the building and a reconfiguring of the theater space.
Planned Project Development Map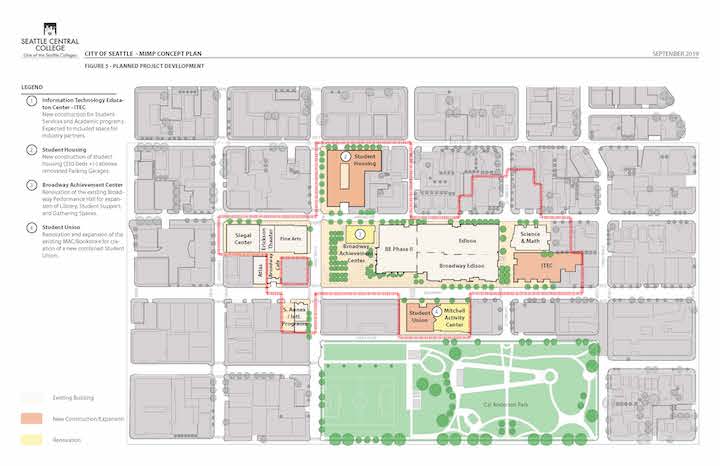 Link to the larger Planned Project Development Map