Sabrina Strong-Nasabal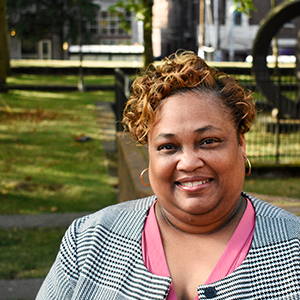 Retention Specialist – Seattle Promise
Hometown: Bakersfield, California (The Big Bake!!)
Education: Masters of Academic Advising, Kansas State University,
Bachelors of Science in Interdisciplinary studies emphasis in Social Sciences with a minor in Business emphasis in Supply Chain management.
What do I enjoy the most about advising? I really enjoy being the person that helps the student learn how to navigate college successfully to achieve their dreams.  
Unique fact about me: I am a Gen X Otaku that has a collection of Japanese Anime PVC keychains that is waiting to be evaluated by the Guinness World Records.  It is one of many collections that I have of Japanese anime themed products.