Academic Advising Center
Body
Holiday Closure Dates
Staff will be unavailable on Monday, February 15th for the holiday (President's Day).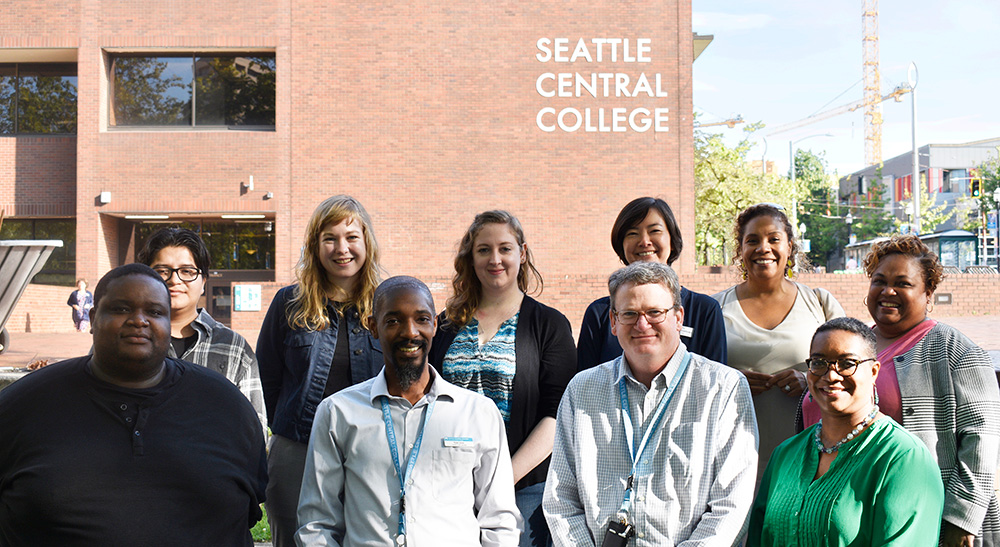 Are you studying to earn an associate's degree and transfer to another college? Or, are you in a career training or professional technical program? Our advisors are here to help you with your educational goals and plans.
Academic Advising during remote operations
Our Front Desk Staff is available to receive calls at 206-934-4068. They can help answer basic advising questions and schedule appointments with advisors. 
If you need to speak with an Advisor as soon as possible, please email us at AdvisorCentral@seattlecolleges.edu or join our online Drop-ins through Zoom. We can help plan classes, give entry codes, and more (See our Meet with an Advisor page . Wait time for Drop-ins depends on how many students are in line and when you joined. 
New Students 
If you have not applied to Seattle Central or registered for your first quarter classes yet, be sure you've completed the first four steps to enroll before meeting with an advisor. After orientation, you'll be directed on how to make an advising appointment.
The Career Exploration Center can assist students who are undecided on their career or program. If you aren't fully enrolled at Seattle Central yet, they can still speak with you to help explore your options.
Current Students 
Once you're fully enrolled, you'll be able to schedule appointments with us through Starfish under "Academic Advising-Central". If this is your first time using Starfish, please read our guide.
Advising Services for Other Programs
Our office only advises students in the College Transfer and Career Training/Professional Technical programs. Please visit the Advising page  for the complete list of programs available to you.