Academic Planning & Career Services
*On 9/24, drop-ins will not be offered in the morning to allow staff to attend Seattle Central's President Day. Afternoon drop-ins at 12:30pm will resume as normal. 
Limited In-Person Advising Appointments
Limited In-Person Advising Appointments Advising is available for in-person Student Advising Tuesdays and Thursdays from 9am to 3pm between 9/14/20 – 10/2/20. After scheduling your appointment, the following steps will be required in order to come to campus.
View the required COVID-19 training.
Mask or face covering is required
Check-in and check-out and fill out the questionnaire at the Broadway entrance of the Broadway Edison building.
If you are experiencing any symptoms or have known exposure to a COVID-19 infected person, do not come to campus. You can view more information about Seattle Central's COVID-19 processes here.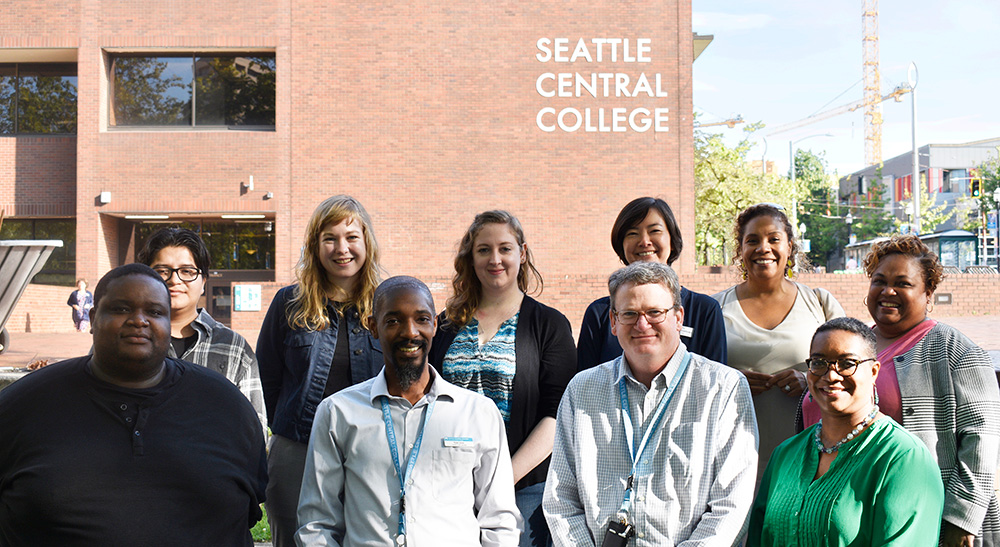 Academic Planning & Career Services
Are you studying to earn an associate's degree and transfer to another college? Or, are you in a career training or professional technical program? Our advisors are here to help you with your educational goals and plans.
Meet with an Academic Advisor
Choose the type of student that best describes you and book an advising appointment.
Current Students
Learn more about meeting with an advisor including what to bring to your appointment, drop-in visits, etc.
New Students
If you have not applied to Seattle Central or registered for your first quarter classes yet, be sure you've completed the first four steps to enroll before meeting with an advisor. After orientation, you'll be directed on how to make an advising appointment.
Questions? Attend an admissions information session and take a campus tour 206.934.JOIN or visit our career exploration center for assistance.
Advising Services for Other Programs
Our office only advises students in the College Transfer and Career Training/Professional Technical programs. If you in another program, visit the advising webpage to find the services available to you.