Counseling Center Events
A calendar of events that the Seattle Central Counselors will be providing (or co-leading with other departments) will be listed here as events become available. Please stay tuned as we update this page when events become available!
Fall 2020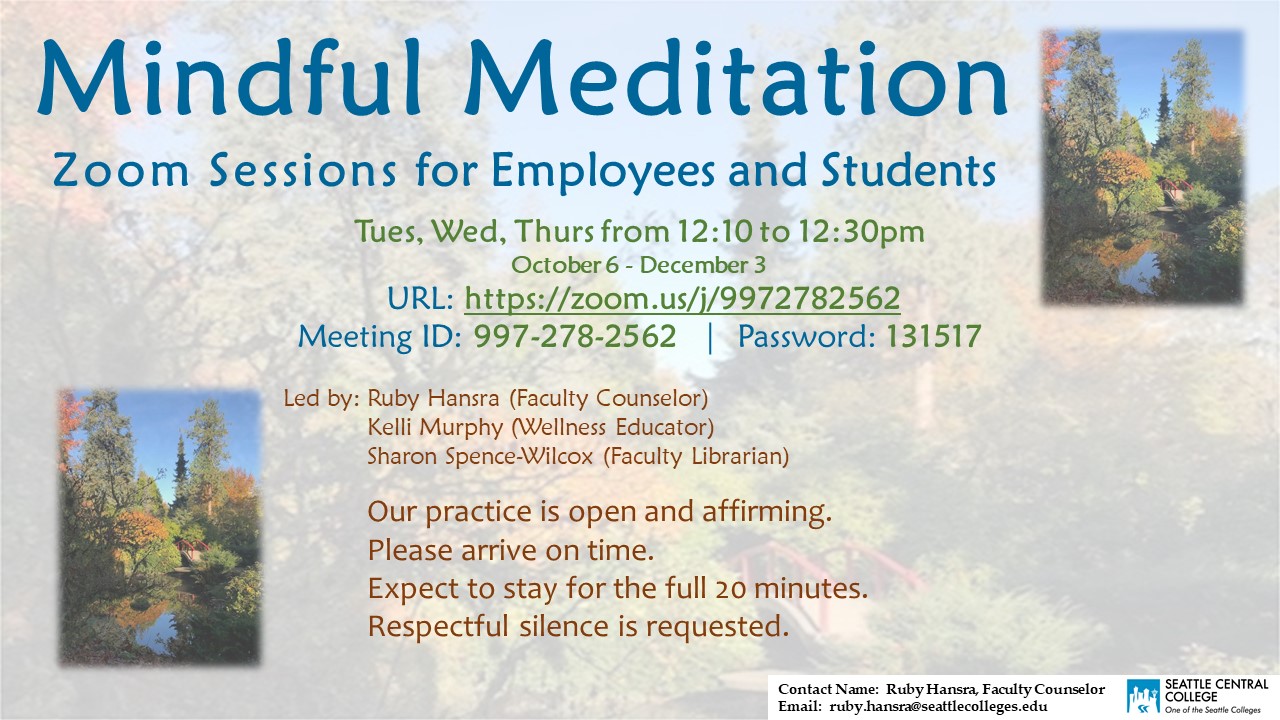 Mindful Meditation Zoom Sessions
Mindful Meditation Zoom sessions are available FREE to all current students and staff, hosted by Ruby Hansra, Kelli Murphy, and Sharon Spence-Wilcox, every Tuesday, Wednesday, & Thursday throughout fall quarter. Please share this information to your students and fellow coworkers.
Zoom information listed below. 
Tuesdays, Wednesdays, & Thursdays from 12:10 – 12:30pm | October 6 – December 3
Meeting Room URL: https://zoom.us/j/9972782562     
Password: 131517
Meeting ID: 997-278-2562
Please contact Ruby Hansra (Ruby.Hansra@seattlecolleges.edu) for any questions.