Meet Your Student Leaders
Five Seattle Central College students were inducted in May to serve in several roles for the Associated Student Council (ASC), the official student governing body, for the 2019-2020 school year. The executive officers lead a range of student committees that address specific issues and concerns and promote services that enhance the student experience.
The 2019-20 Associated Student Council board members include: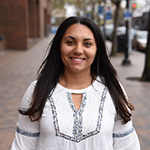 Camila Christensen, Executive of Administration
Camila Christensen was born and raised in Brazil. She moved to Seattle in 2014 to pursue a career in software engineering. Camila has completed an associate of applied science degree in programming at Seattle Central and she served as the past executive of issues and concerns on the Associated Student Council. In addition, she is the former president of Women of Science and Engineering and a member of Phi Theta Kappa and Math Engineering and Science Achievement (MESA). Outside of Seattle Central, she volunteers at a mobile food pantry and is a facilitator at a non-profit focused on ending the gender gap in science and technology. Camila is currently working on the prerequisites to transfer to a four-year degree in computer science.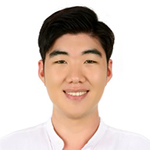 Jung Ha Yoo, Executive of Legislative Affairs
Jung Ha Yoo was born and raised in Seoul, Korea, and moved to Seattle to study in the summer of 2018. He has worked for multiple administrative organizations, such as the National Youth Policy Institute, the Audit & Inspection department in the Yongsan District Office, and for Seoul Metropolitan of Education. As well as serving in the Ministry of Justice as a special law committee member, he studied constitutional law and criminal law for a year, and now is majoring in philosophy to understand people more and bring philosophical insight into his life. In his position as executive of legislative affairs he will work as an advocate for student rights at Seattle Central.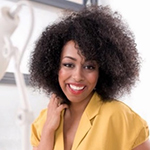 Sophia Tekola, Executive of Communication
Sophia Tekola was born and raised in Seattle. Her leadership experience began in her elementary school student government and continued in her leadership role in Black Student Union (BSU) and in her community through political and social justice activism. Sophia is always up for the challenge and eagerly enters the unknown. Recently she spent summer in the Virgin Islands working with special needs children and learned more about the black Caribbean lifestyle. As a first generation American, all cultures are significant to her and she appreciates the diversity at Seattle Central. She makes a commitment to be your voice, a friend, and your advocate.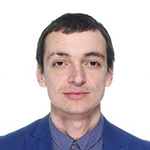 Vukasin Nikolic, Executive of Finance
Vukasin Nikolic was born and raised in Novi Sad, Serbia and worked In Norway and Australia for several years. After founding three companies, Vukasin decided to sell his businesses in 2016 and become part of "PeaceRun," an international non-profit organization. As a member of this organization he ran through 17 countries on four continents bringing a peace torch to these countries, cities and communities. He's met with presidents, religious leaders, public figures and people from all over the world. After running a 10-day race in New York, he decided to go to Seattle where he successfully completed more races including the Fremont 5K. After becoming a member of the Seattle Fremont Rotary Club and receiving a certificate for public speaking and leadership coaching from John C. Maxwell's international team, he began attending Seattle Central.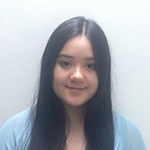 Angela Blodgett, Executive of Student Succes
Angela was born and raised in Seattle, Washington. She is a Running Start student and attends Garfield High School as well as Seattle Central. She has experienced working with others through volunteer work in her local community such as at TeenLink and Bloodworks Northwest. Upon graduating from high school and receiving her AA from Seattle Central, she plans to move on to the University of Washington and major in psychology. Angela is very excited to use her passion for helping others in her role as Executive of Student Success.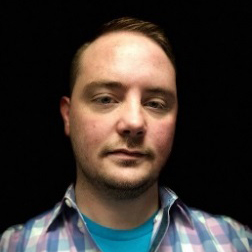 Mike Harris, Executive of Issues and Concerns
Mike has always been ambitious and goal oriented. Being born in Las Vegas, Nevada, and raised in a military Mormon family influenced Mike to pursue equity and diversity through their compassionate service to others. Through their journey of self-identification within the LGBTQ community, they've learned that not all are treated as equal. Having served on the student council as an associate for Student Success, they've gained great insight into how to help heighten Seattle Central's promise of diversity and inclusion. Mike also serves as a board member within Queer Cooperative with goals to become vice president and to continue their work with the LGBTQ community on campus. They believe that their previous work with hospice, end of life care, greatly contributes to the compassion they have for their peers at Seattle Central.