Meet Your Student Leaders
Five Seattle Central College students were inducted in May to serve in several roles for the Associated Student Council (ASC), the official student governing body, for the 2018-2019 school year. The executive officers lead a range of student committees that address specific issues and concerns and promote services that enhance the student experience.
The 2018-19 Associated Student Council board members include: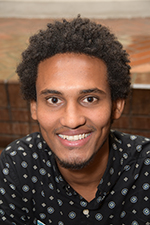 Omar Osman, Executive of Administration
Omar was born in Somalia, a country in East Africa, raised in Kakuma Refugee Camp in Kenya and moved to Seattle in October 2016. While growing up in Kenya, he became a youth ambassador and represented 90,000 refugee youths in Kenya, participating in a Global Refugee Youth Consultation at the United Nations Hight Commission for Refugees UNHCR's headquarters in Geneva, Switzerland, two years ago. He is studying Political Science and Computer Science in preparation to transfer to a four-year University.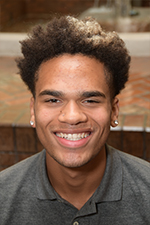 Malcolm Prevo, Executive of Finance
Malcolm was born and raised in Seattle Washington and has lived here his whole life. Throughout his life, Malcolm has always been a leader whether it be in the classroom or outside, Malcolm is quick to tackle new tasks and always take advantage of new opportunities. He is currently completing his Associate of Business Degree and looking to apply to a business schools in the near future. Malcolm is also an intern for Seattle Central's President Dr. Sheila Edwards Lange and works in the administration center on Campus. Malcolm looks forward to his second year as a member of the ASC but his first year as an Executive on the council; he hopes to continue the work previous ASC members have started as well serve the student body as fairly and successfully as possible.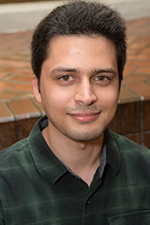 Nayif Alhomoud, Executive of Communication
Nayif was born and raised in Saudi Arabia, where he completed his high school studies. He then moved the Bay Area, California to pursue a degree in chemistry. In the Bay Area, he was involved in different organizations facilitating after school programs for public schools in Oakland and Berkeley. Those programs include tutoring and sports activities. Nayif moved to Seattle recently to learn more about computer science and programming. He aspires to become a data scientist one day.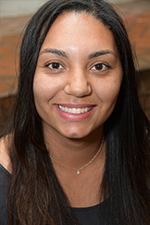 Camila Christensen, Executive of Issues and Concerns
Camila is from Brazil, and she moved to Seattle in 2014 to pursue a career in Software Engineering. She is working toward an associate degree in Programming at Seattle Central College. Eventually, she plans to enroll in a Bachelor of Applied Science program in Application Development. In her free time, she volunteers at a mobile food pantry in Burien that provides nutritious food to people with lower incomes who are diagnosed with type 2 diabetes. Also, she volunteers at a Senior Center twice a week and she is involved in a project to introduce and develop programming language skills to young people ages 7 – 17 in the Seattle area. Camila is a member of Phi Theta Kappa and WiSE.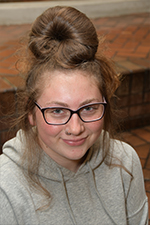 Lucy Zajonc, Executive of Student Success
Lucy was born and raised in Seattle, WA. Throughout her life she has been an active member in the social justice community and has devoted her studies to the subject. She is working towards getting a degree from Seattle Central College and is planning to continue on to a four year as well as graduate school. Her plans include becoming a Social Justice teacher at a high-school with the hopes of giving kids the chance to feel empowered enough to stand up for themselves.