Christine Edgar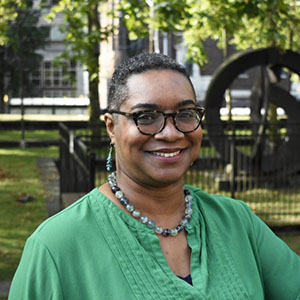 Hometown: Kingston, Jamaica and El Paso, TX
Education: BA, Baylor University; Masters in Social Work, University of Washington (in progress); PhC, University of Michigan
What I enjoy most about advising: At Seattle Central, the student body is diverse in every way, and we offer a large number of academic and training options. As a result, I cannot make any assumptions about the people I will meet or the goals they might have for themselves. I love it, because it keeps my work days both challenging and rewarding. I'm always learning something new.
When I was young I wanted to be: A Nobel Peace Prize! I (probably) will never get one, but I'm still strongly motivated to do work—paid or unpaid--that helps people understand themselves and each other better.