M. Rosetta Hunter Art Gallery - Exhibitions 2022/23
Current Exhibition
Black Storytelling in Graphic Novels
February 1st - March 1st, 2023
Opening reception Wednesday, February 8th, 4-6pm.
The M. Rosetta Hunter Gallery in partnership with the Office of Equity, Diversity, Inclusion and Community (EDIC)  at Seattle Central College honors Black History Month with the art exhibition: Black Storytelling in Graphic Novels.
Join us in celebrating the work of noted Illustrators, graphic novelists and comic artists including Raeghan Buchanan, Ben Passmore, James Spooner & Tanna Tucker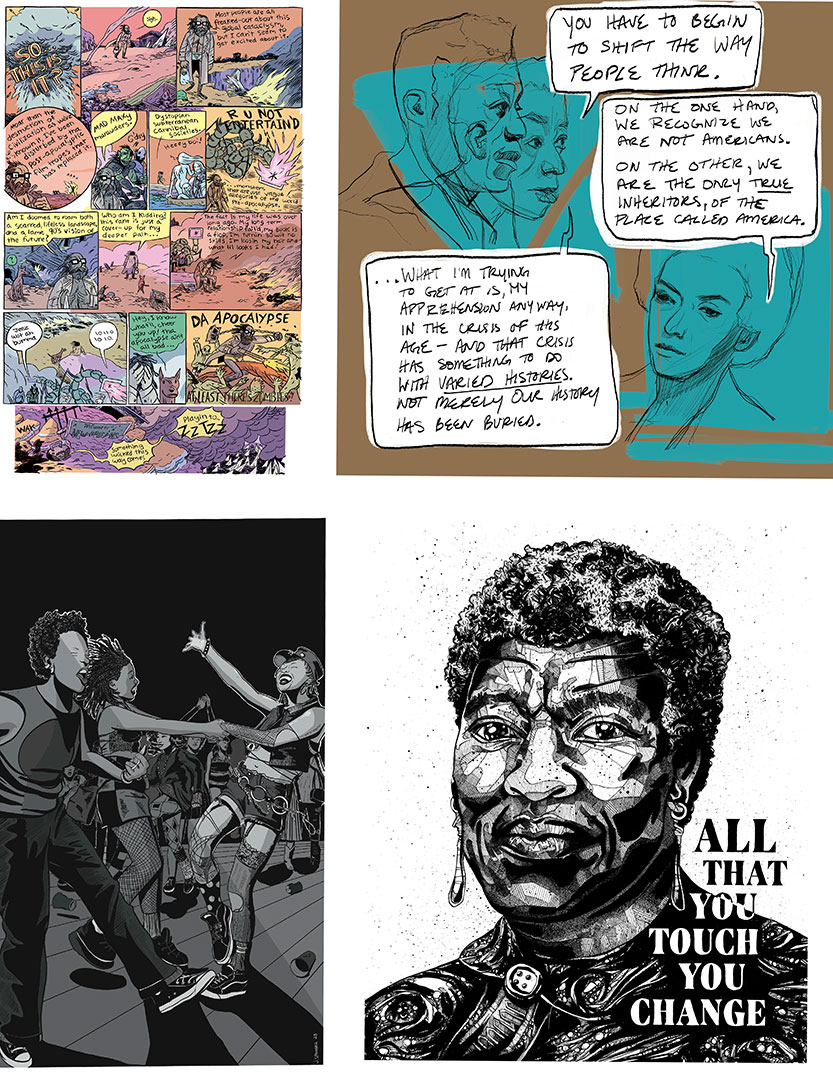 ---
Past Exhibitions
 

Youthbuild

Youthbuild is an evidence-based, state-certified pre-apprenticeship program run out of South Seattle College's Georgetown Campus. Students learn construction skills while earning their G.E.D.  

This showcase will highlight the current class of YouthBuild students with photographs by Seattle Central Carpentry student Shann Thomas, and woodworking and poetry completed by 10+ YouthBuild students.  This program is sponsored by City of Seattle's Office of Arts and Culture CityArtist grant program., The Color Group, Seattle Central Community College's M. Rosetta Hunter Gallery and YouthBuild.

January 3 - 26, 2023
Opening reception: Thursday, January 12th, 4-6pm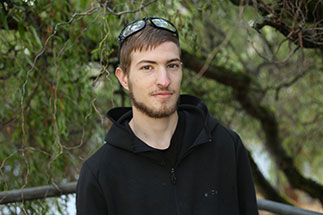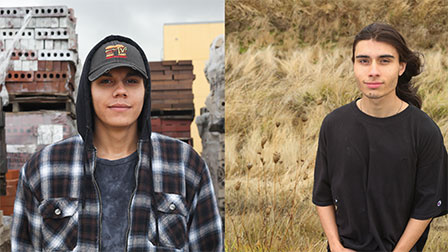 ---
Reconnection
Seattle Central College Staff & Faculty Art Exhibition
November 8- December 8
Opening Reception: Wednesday, November 9, 4-6pm
The M. Rosetta Hunter Art Gallery is please to present work by Seattle Central College staff and faculty, including Tenured Fine Arts Faculty Tatiana Garmendia, Art Instructor Ayad Almissouri, Part Time Faculty, Fine Arts, AHSS Jessica Hoffman, Digital Arts Instructor Scott Méxcal, Advising Manager Lydia Adira, Senior Developer Nico Inzerella and VME Instructor Libby Pratt.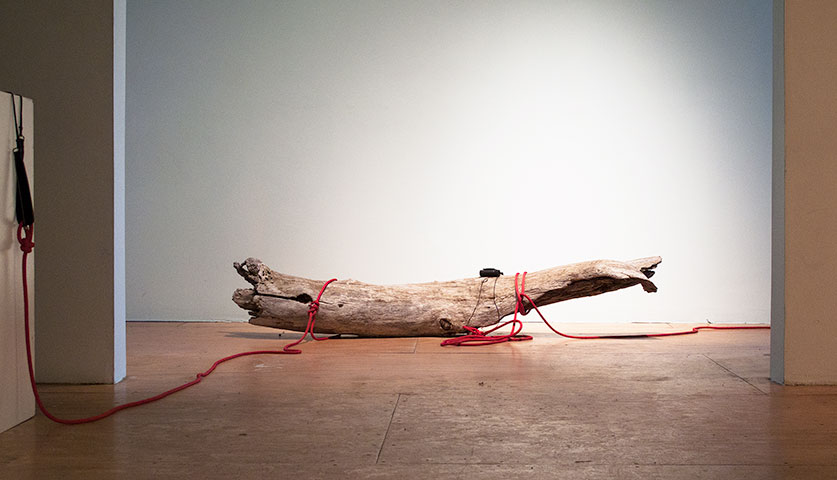 Image: Quatre Pratts (installation view), Libby Pratt
Image, lower left: Don't forget we have to stop by Carrefour, Ayad Almissouri
Image, lower right: Vincente Guerrero, Nico Inzerella
---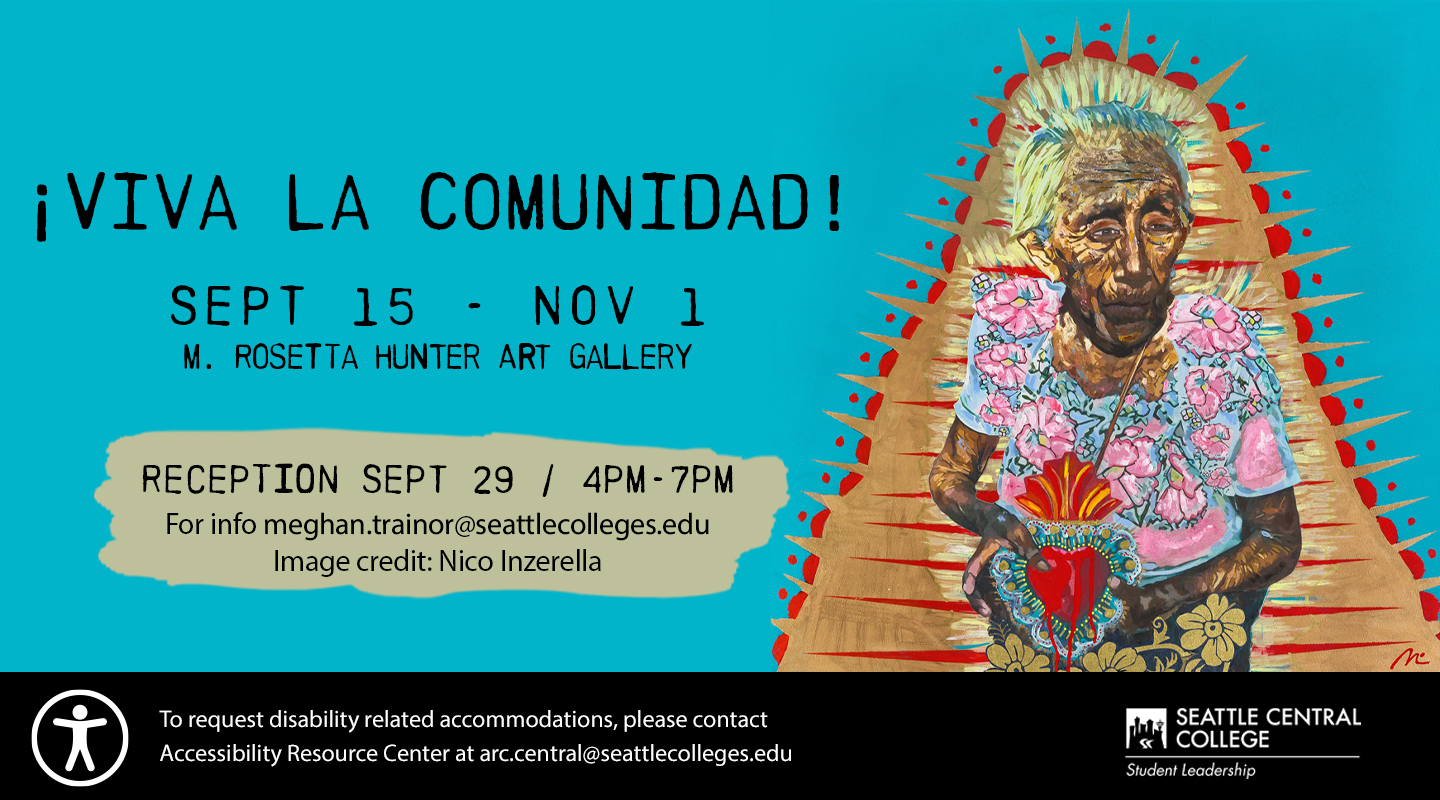 ¡Viva la Comunidad! presented in partnership with Seattle Central College Student Leadership celebrates Latinx Heritage Month.  
Exhibition opens September 15th and runs through November 2nd. An opening reception will be held the evening of Thursday, September 29th from 4-7pm.
Featuring Artists:
Edgar Fabián Frías
Nico Inzerella
Scott Méxcal 
Jake Prendez
Christie Tirado
Directions and contact info: https://artgallery.seattlecentral.edu/contact