Umoja Scholars Program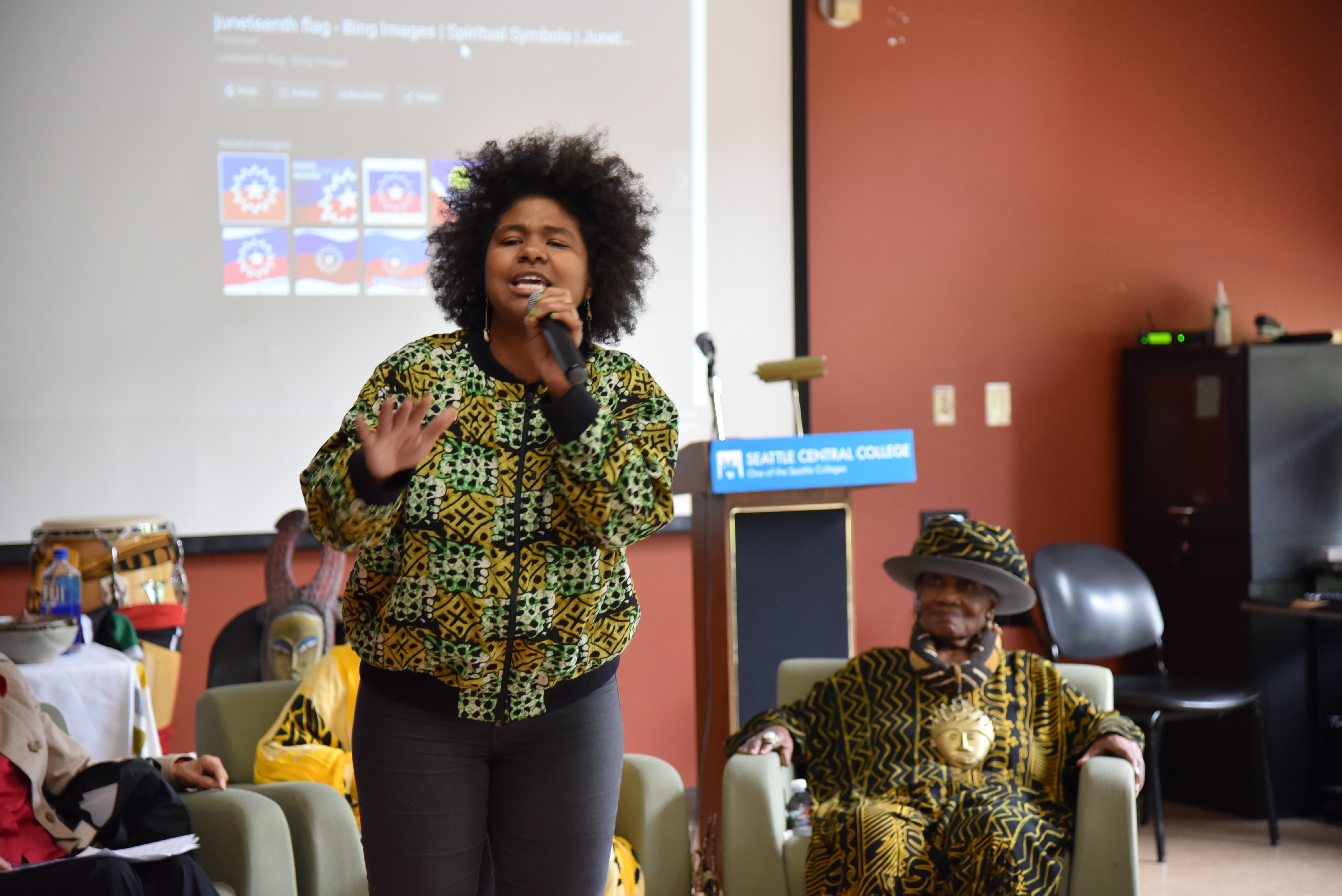 Akwaaba (Welcome) to our Umoja Scholars Program
Umoja, (a Kiswahili word meaning unity) is a program dedicated to enhancing the cultural and educational experiences of African American and other students.
Umoja actively serves and promotes student success for all students through events, conferences, and curriculum that is responsive to the legacy of the African and African American Diasporas. 
You can be an Umoja Scholar.

Academics: accelerated, transferable, and aligned with your academic goals. Check out our 4-year university agreements and HBCU transfer options
Advising and counseling: both academic and personal. We help you plan your success and stay motivated
Leadership opportunities: campus and national activities to grow students' leadership skills
Lifelong networks: community of peers and faculty who increase your personal and professional growth
Anyone can apply to be an Umoja Scholar 
Please be aware that the program is specifically responsive to the legacy of the African and African American Diasporas and is informed by Umoja's 18 Core Practices
After you apply, you will receive an email with more information
Make sure to check your college email and your spam filter
After you have applied, to maintain your status as an Umoja Scholar, you must:
Complete the English and math placement within one quarter of acceptance
Complete English composition within two quarters of acceptance
Take Umoja Orientation within three quarters of acceptance
Complete HDC 101 within three quarters of acceptance 
Take at least one Umoja class per year
Raising "intentional & deliberate"
Ethic of love - the affective domain
Manifesting
Umoja counseling: affirming, integrated, intentional
The porch
Live learning
Language as power
Tapping African American intellectual, spiritual and artistic voices
Awareness of connection to African Diaspora
Community-based and communal intelligence
Acceleration - English, math, ESL and counsel
Occupy study spaces on campus
Mentoring
Mattering
Umoja as a power base
Encircling diversity
Gifting
Everybody's business
ENG 102: English Composition II
PYSCH 100: General Psychology