Sustainable Agriculture Education
Bioregional Food Systems
The Sustainable Agriculture Education (SAgE) Emphasis, Associate of Arts (A.A.) or Associate of Science (A.S.) degree integrates the study of food production methods and food systems models for sustainable bioregions. Study and apply an ecological approach to small–scale agriculture from a bioregional perspective while analyzing and evaluating the cultural, political, and economic dynamics that influence the sustainability of food systems. Earn one of the following:
Bioregional Food Systems Associate of Arts Degree Emphasis (24–28 credits)
Bioregional Food Systems Associate of Science Degree Emphasis (24–28 credits)
Bioregional Food Systems course topics include:
Agroecology: An Ecological Approach to Agriculture
Soil Science and Conservation
Ecological Urban Food Production [or]
Agroforestry: Trees in Agricultural Landscapes
Food Systems Analysis [or]
Food Culture and Politics
Bioregional Food Systems Careers Seminar
Internship or Research in Sustainable Agriculture
Explore related sustainable agriculture classes and programs at Edmonds Community College and Skagit Valley College.
Contact us to learn more and get on our information list:
Sustainable Agriculture Education | Earth and Environmental Sciences Department Katie.Chenu@seattlecolleges.edu
Grace.Sparks@seattlecolleges.edu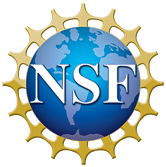 This material is based upon work supported by the National Science Foundation under Grant No. 1205107. Any opinions, findings, and conclusions or recommendations expressed in this material are those of the author(s) and do not necessarily reflect the views of the National Science Foundation.