Ryan Jones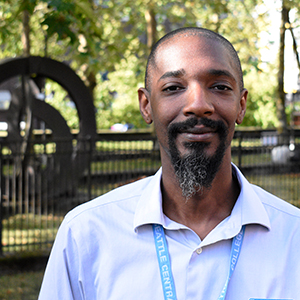 Transfer Center Specialist
Hometown: New Orleans, Louisiana, U.S.A.
Education: University of New Orleans – BA Anthropology 2006 Oxford House College, London - CELTA (Certificate in English Language Teaching to Adults) 2007
University of New Orleans - MA English 2015
University of Washington - MA Education 2019
What I enjoy most about advising: I've always enjoyed working with diverse student populations. I think what I enjoy most is the opportunity to share what I've learned and experienced during my time as a student and a professional in higher education.
If you could only eat one food for the rest of your life, what would it be? If I could eat only one food for the rest of my life, it would undoubtedly be my grandmother's Crabmeat Casserole. It's a savory Creole dish found only in southeast Louisiana. The original recipe has been lost over the years, but I can still remember the taste. Absolutely amazing.