Springboard8
An opportunity to build community, expand your network, receive tuition-free education and earn additional financial awards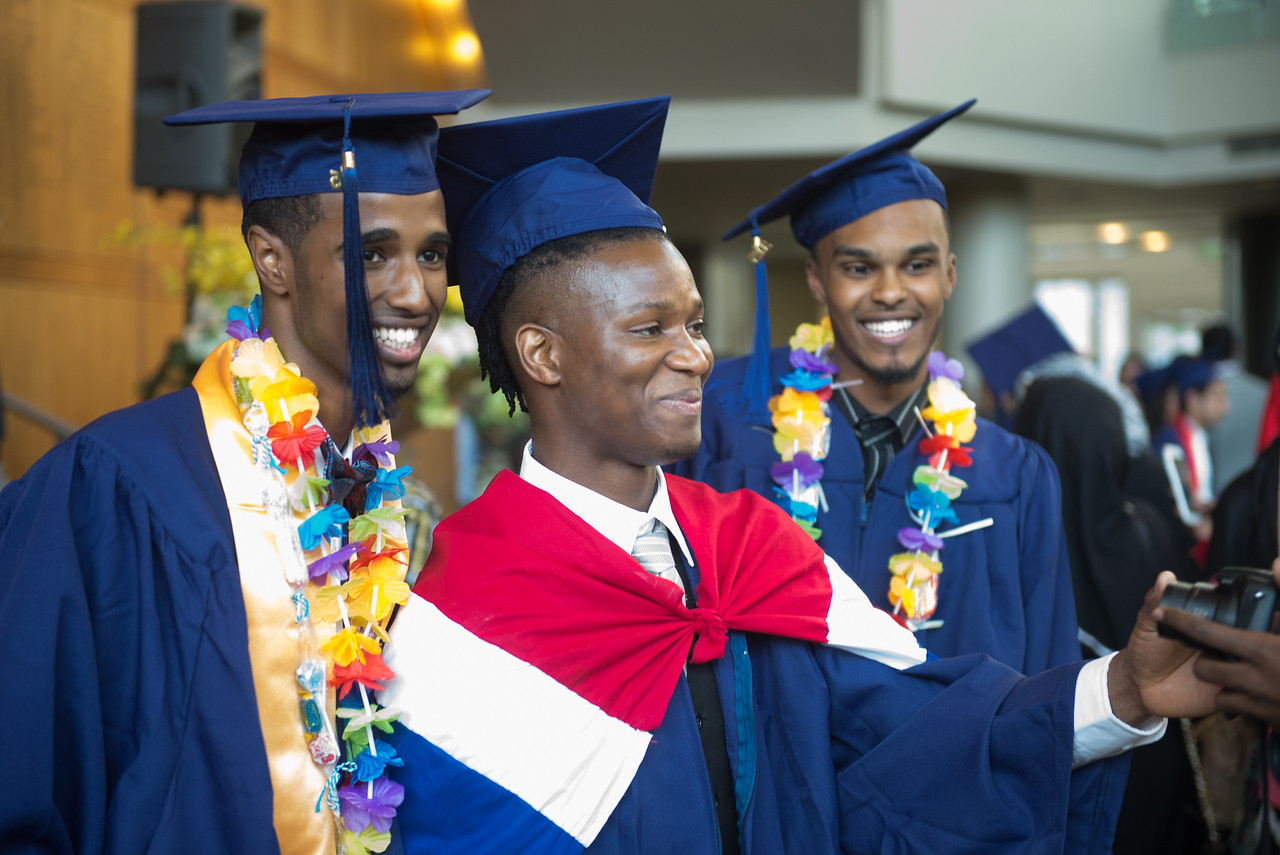 Springboard8 (SB8) is a partnership between Seattle Central College (SCC) and Slalom, a business and technology consulting firm headquartered in Seattle.
The goal of Springboard8 (SB8) is to support students in:
earning their post-secondary degrees
building connections to navigate professional, academic and business worlds
developing valuable career and community networks to realize their dreams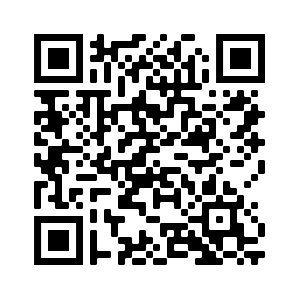 Students in the program receive: 
Support from peers and professional coaches
Professional development and career guidance
Tuition coverage + incremental financial awards on the path towards completion
Applications for Cohort 3 will be accepted beginning Fall 2022 (October 10, 2022 – November 04, 2022)! Stay tuned for more information.
Student Eligibility Requirements:
Be enrolled in Fall Quarter at Seattle Central 
Do not plan to graduate or transfer before Spring Quarter 2023
Identify as a Black man
Maintain a minimum 2.0 GPA
Willing and able to commit to 3-5 hours a month to meet with team and coaches during the academic year
Complete a SCC Financial Aid application by August 15, 2023
Priority will be given to students who are team players, and are interested in professional development, coaching and career development.
How it works: Students form small teams with Slalom professionals who volunteer as long-term coaches and mentors. Teams connect monthly, with an emphasis on skills that help students earn their degrees and pursue careers or business of their own.
Financial support: In addition to receiving a tuition-free education, students are also eligible for "bonus scholarships" when credit milestones are met, with a larger award when students have completed their degree.
SB8 is first starting by creating a community for Seattle Central's Black male students, with the intent of expanding to other populations with the greatest need in the future.
Program Details
The Team
Like you, your peers will all be Black identifying men seeking a degree or certificate at Seattle Central College, but with a mix of backgrounds, interests, and degree pathways so you can learn from each other. Each student will also be paired with an accountability partner, a peer on your team. These will rotate every quarter to give you a chance to get to know everyone.
Financial Support
Each student is eligible to win "bonus scholarships" at key milestones. It's not just about you getting to your goals, it's about supporting each other. At the end of a quarter, you and your teammates can earn several hundred to several thousand dollars when the majority of your teammates meet the milestones below you complete your degree at SCC if the majority of your teammates meet the milestones. Whether or not you earn extra cash, you are building meaningful relationships and valuable real-world connections, skills and networks throughout the program.
*To meet the milestones you must:
Be engaged in the SB8 program, attending the majority of team meetings
Connect with your accountability partner
In addition,

Milestone 1: complete at least 30 credits towards your desired degree
Milestone 2: completed at least 45 credits towards your desired degree
Milestone 3: complete your desired degree at SCC!
SB8 Tuition Scholarship: Springboard8 tuition scholarships will be awarded to active SB8 students who have a remaining balance to pay on their tuition after all federal, state and institutional grants and scholarships a student is eligible for are applied. 
Foundation Scholarships: SB8 students are eligible and encouraged to apply for additional scholarships offered through Seattle Central Colleges foundation annual scholarship program.
The Coaches
Each team will have a committed pair of co-coaches to facilitate your small team and provide informal coaching and mentorship. Coaches are professionals from Slalom, a global business and technology consulting firm, with diverse backgrounds and interests, and many connections in our local professional community. While they may have a different career path than you, they're invested in helping support you and your team define your own unique paths over the course of the program.
Touch Points
Scholars will meet twice a month for All-Team and Small Team touchpoints, focused on coaching, career and professional skill-building. Topics will evolve based on the group's interest, but will include personal goal-setting, whole health habits, telling your story, personal finance skills, building a professional network, and time management. Additional optional opportunities include career or transfer-focused workshops and events. There may be paid job or internship opportunities shared through the program, but this is not a job-placement program, and these are not guaranteed.
1:1 Mentoring & Accountability Partners
Part of engaging with your SB8 team is meeting 1:1 with your coaches and your peers throughout the Quarter. You will schedule these outside of your group meetings at a timeframe that works best for your schedules.
Show Up for Your Team
Team members commit to regularly showing for and supporting each other until everyone completes their degree at SCC and/or transfers to four-year institution. You get back what you put in, and in addition you will need to be engaged with your team to be eligible for the financial bonuses offered through SB8 at the end of certain quarters and when you graduate or transfer.
The Pilot
Springboard8 is three-year pilot program with three goals: dramatically increase degree completion rates, improve career navigation skills and create valuable community connections. We are seeking students who are willing to help us evolve the design of the program, including how to create great teams, topics to focus on in group meet ups and how to structure awards in a meaningful way. If we succeed, we will expand to more students. To do that we need to be able to make mistakes and learn from them along the way. Whoever joins us will be paving the way for others to follow.
Seattle Central and Slalom
Seattle Central College and Slalom are co-creating this pilot program along with students to expand opportunity and empower students to reach for and realize their dreams. Community colleges are critical to advancing equity, and there is power in personal connections and relationships that can catalyze meaningful change for individuals and open doors. We are co-creating this program closely with our community, to expand participation in the opportunity economy and empower students to reach for and realize their dreams.
A springboard is a jumping off point; it lends impetus for a beginning, change, or progress. Our hope is that this program can be that jumping off point for our teams of eight, thus the name Springboard8.
Black men have been disproportionately impacted through structural racism in higher education and would greatly benefit from additional resources and support. Because the program is team-based, it is also important to give a space for our Black males to generate a sense of belonging, while developing community and peer support with each other. By starting our focus on Black males, we confront the structural barriers they face, and invest in their talent and potential, which benefits our entire community. If this pilot is successful, we intend to expand teams to other marginalized populations where the need is great.
"Bonus Scholarships" are awarded when credit milestones are met at the end of a quarter - financial awards at Milestone 1 (30 credits) and Milestone 3 (graduation from your SCC degree). To meet the milestones you must:
Be engaged in the SB8 program, attending the majority of team meetings
Connect with your accountability partner
In addition,

Milestone 1: complete at least 30 credits towards your desired degree
Milestone 2: completed at least 45 credits towards your desired degree
Milestone 3: complete your desired degree at SCC!
The scholarships will be processed and awarded through your Financial Aid package.
Yes! Applying or being accepted to Springboard8 does not affect your financial aid eligibility. You must make sure you apply and meet the deadlines for financial aid (submit by August 15 for Fall 2021 Quarter).
Your tuition will be paid first through federal, state and institutional grants that you are eligible. After other aid programs are applied toward your tuition, Springboard8 will fill the gaps. 
Any financial aid, grants and scholarships you are eligible for will first be applied to your tuition and fees. If your award package exceeds your tuition and fees, excess financial aid funds will be disbursed through your BankMobile account. 
Unfortunately, we are not accepting students who plan to graduate or transfer before Spring 2022.
No, Springboard8 is accepting applications from all students, regardless of degree, including those who are uncertain which degree path to pursue.
Part-time students are eligible if they intend to complete their degree by December 2023.
The coaches for SB8 are professionals and leaders from Slalom Consulting with diverse backgrounds and interests across business, technology and various industries including healthcare, retail and finance. As SB8 coaches, they commit to showing up for and supporting you and your small team reach your individual educational and career goals. This includes facilitating monthly discussions, sharing their experiences, provide helpful feedback, and at times, introducing you to their networks and helping you learn how to be active builders of your own networks.
Slalom is a business and technology consulting firm, headquartered in Seattle, with 8,000+ employees, 1,200+ clients and 35+ offices globally. We work with all the large companies in Seattle and hundreds of mid to small sized companies in the area as well. Unlike most consulting companies, our work is all local and Slalom consultants live where we work. That means our clients and partners are also our neighbors and community members. We have a strong down-to-earth culture that puts people first, and as a result have consistently be recognized as one of Best Places to Work.
Community colleges across the nation face the historic inequity that underserved students of color, particularly Black males, are much less likely to graduate or to complete their programs on time than their peers. This is the result of racism, generational poverty, unequal access to resources, and systemic barriers built into the education system. Seattle Central College (SCC) and Slalom decided to take this problem on head on with a new, holistic pilot to support the school's Black male students.
Research shows that meaningful relationships – along with academics, skills and credentials – are an important part of people's ability to achieve the futures they envision for themselves. These relationships, known as social capital, can open doors of opportunity and foster a sense of belonging in educational and professional communities. Not everyone has the same access to social capital and individuals who can help them explore different educational pathways and career identities.
Slalom is co-creating SB8 alongside students and our community partners to directly address unequal access to resources and systemic barriers built into our employment and education systems. As a global consulting firm with deep local roots, we have both the depth and breadth of relationships to pay it forward to underserved students of color in this unique way.
SB8 is not a job-placement program, and we cannot guarantee jobs for students in the program. However, the relationships and networks you form and skills you practice will absolutely help you get a job in the long-term. There will be opportunities to connect to internships and other real-world work opportunities through the program, so you may get a job indirectly through SB8 in the short-term. When you graduate, you'll have access to an exclusive resource provided by one of our partners, YUPRO, to connect you to jobs and apprenticeships, while providing on-the-job coaching.
The time commitment is about 3-5 hours a month during the school quarter. This includes a monthly all-team meeting, monthly small-group meeting, plus 1:1s with your coaches and accountability partners on your team. There will also be optional career-focused events like networking events or career panels hosted for Springboard8. Showing up for these team and 1:1 connections is a crucial part of the program. If this is not a time commitment you can make, this may not be the right program for you at this time.